About Us
Welcome!
We invite you to worship with us at the Northwest church of Christ; a church pursuing the path to heaven... and hoping you'll join them on the journey!

The Northwest church of Christ is a totally non-denominational congregation of Christians who are dedicated to instruction in God's timeless truths and the cultivation of Christ-like character. We strive to be true to the book, using the Bible as our only guide, and the New Testament in particular in the realms of our work and worship. If you live in the Dallas-Ft. Worth Metroplex, or happen to be passing through the area, we cordially invite you to stop in and visit one of our assemblies!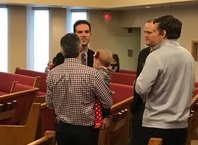 Who we are
In many ways we are people just like you. Our membership consists of singles and those with families. Professionally we come from all walks of life. From white and blue collar to students and retirees. We range in age from newborns to folks in their 90's. But while we are a diverse group of people, we have this one thing in common: a compelling love for God and His Son. Though we come from a variety of backgrounds, we seek to simply be Christians... and nothing else. We possess a sincere desire to follow the teaching of the Bible— nothing more and nothing less— both in our collective worship and our individual lives. When we proclaim Jesus as Lord, we believe this means He possesses Supreme authority in all realms.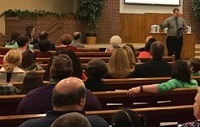 About Northwest
You may have driven by our meeting place or heard about us from a friend or neighbor, yet have never visited one of our assemblies. We hope you'll give us a moment to introduce ourselves as we extend a cordial invitation to come and be our guest.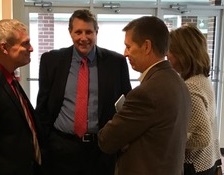 What you'll find
We strive to be a friendly group of Christians who will extend a warm welcome and greet all with equal courtesy. There are no exclusive pews, so sit where you like. Also, you can trust you will not be publicly embarrassed or singled out in any way during your visit with us.

Our Bible classes are age-appropriate and focus on teaching the truths of God. Together we look to help one another deepen our understanding of His will for our lives.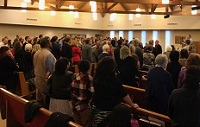 You will find our worship to be simple and reverent, yet practical and orderly. Our singing is a capella (without mechanical instruments), just as the early saints in the New Testament. Feel free to join in or just listen. You will hear heart-felt prayers being offered, and on each Sunday morning see the Lord's Supper being observed as we collectively remember the death of Christ. Also on Sunday morning, an offering will be collected from our members to support
the Lord's work. We believe this to be our responsibility, and you as our guest will never be asked or expected to give financially.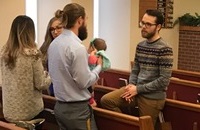 During our worship you will hear repeated references to our spiritual "textbook", the Bible, which we believe it to be our only guide in spiritual matters. During our time together a lesson will be presented from it's pages. We would encourage you to bring your own copy of the Scriptures, and follow along with the things that are taught. Our focus is not to entertain, but to enrich each one present through a better comprehension of God's eternal word.


We hope a church that is sincerely striving to follow the Bible and exalt Christ appeals to you!